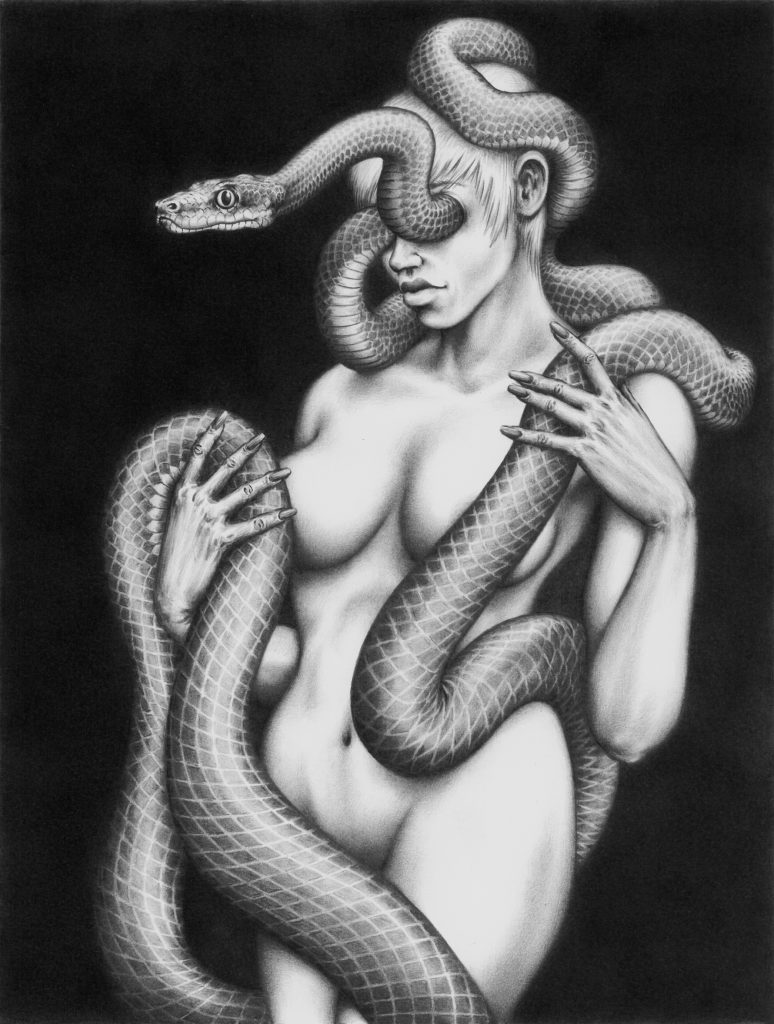 Snake Eyes
I might have been slightly distracted.
Anyone could make a mistake.
How could I miss a thing like that?!
I just didn't notice the snake.
How did this happen? How could this be?
Was she born like that? Can she see?
I don't know man. I'm pretty freaked out.
How much more can I take?
***This image appears in the new book, "BODY-ODDIES," in it's original blue hue. We did this B/W version as a special order print for a comic con customer. We're not sure which one we like better! The rhyme was written for the book…but was cut by the publisher because they hate poetry (like most people). You can find BODY-ODDIES, as well as all our other books, at www.sallemander.com or go directly to Etsy and search EEWbooks. -Marsha