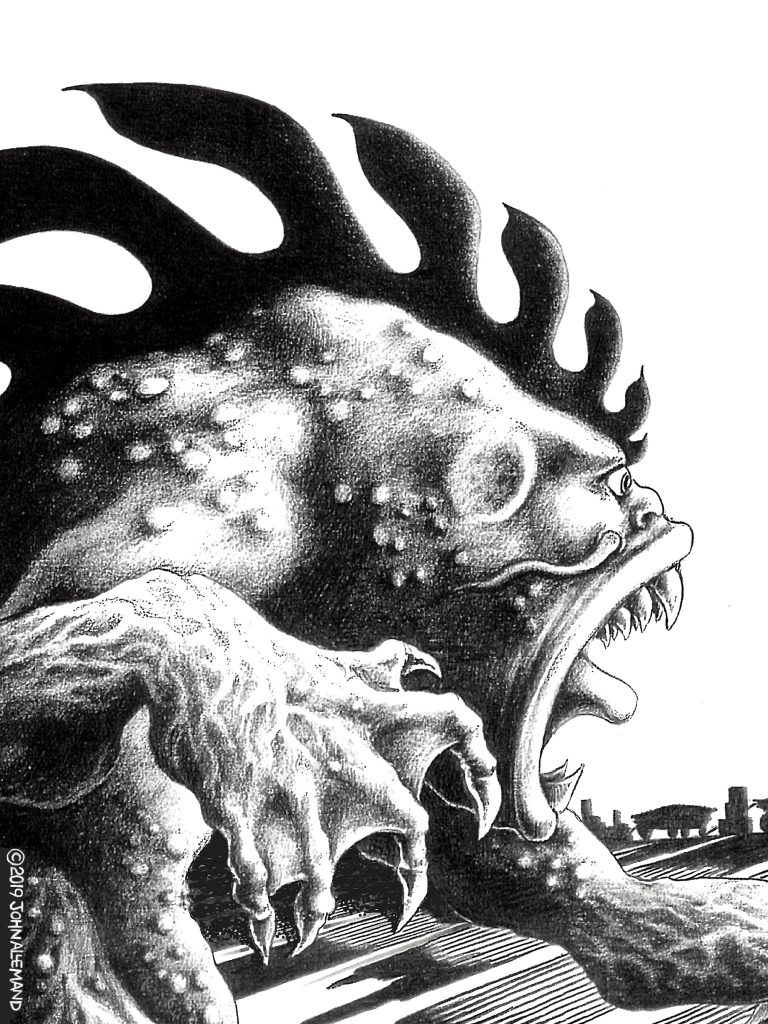 We never spoke about Uncle Dixon. Our whole family tip-toed around the subject…but I could tell there were powerful feelings just under everybody's skin. He was a horrible pariah. The black sheep of the family.
We kept him in a straitjacket in one of the padded cells in the catacombs below our cabin. He was never allowed out in the light of day (lest one of the neighbors spot him), only after midnight on stormy nights and always chained, gagged, and bound in one of those psycho metal hockey mask get-ups. He got wheeled around in a steel cage on a hand truck under constant, heavily armed guard.
Worst of all…he was never allowed to go wilding with the rest of the family, never allowed to invade homes, to rape and burn and shoot folks in the face with shotguns or dismember them with his best machete before skinning and roasting them on the barbeque for the family feast…how sad and dull.
I felt bad for him. What possible meaning could his life have? I always wondered what awful thing he could have done to deserve such punishment, until I overheard Pappa Ripper telling old cousin Head-Stomper that Dixon was a pacifist, an atheist and a…vegetarian (whatever that was) and worst of all, he had NEVER murdered a baby in his whole life… actually refused to do it!! Eeeeew! What a Freak!
***This image and short story can be found on p.68 of our latest book, "A Short Burst" a collection of flash science fiction. It is 100 pages, 9×9 inches in size and packed with 64 illustrations and 73 short, intense stories. You can find it (and buy it) on Amazon, but it is cheaper and easier if you go to etsy.com and search EEWbooks, or just use the link in my website, above. You'll also find all my other merch: stickers, postcards and greeting cards, as well as our other 3 illustrated books. -Marsha