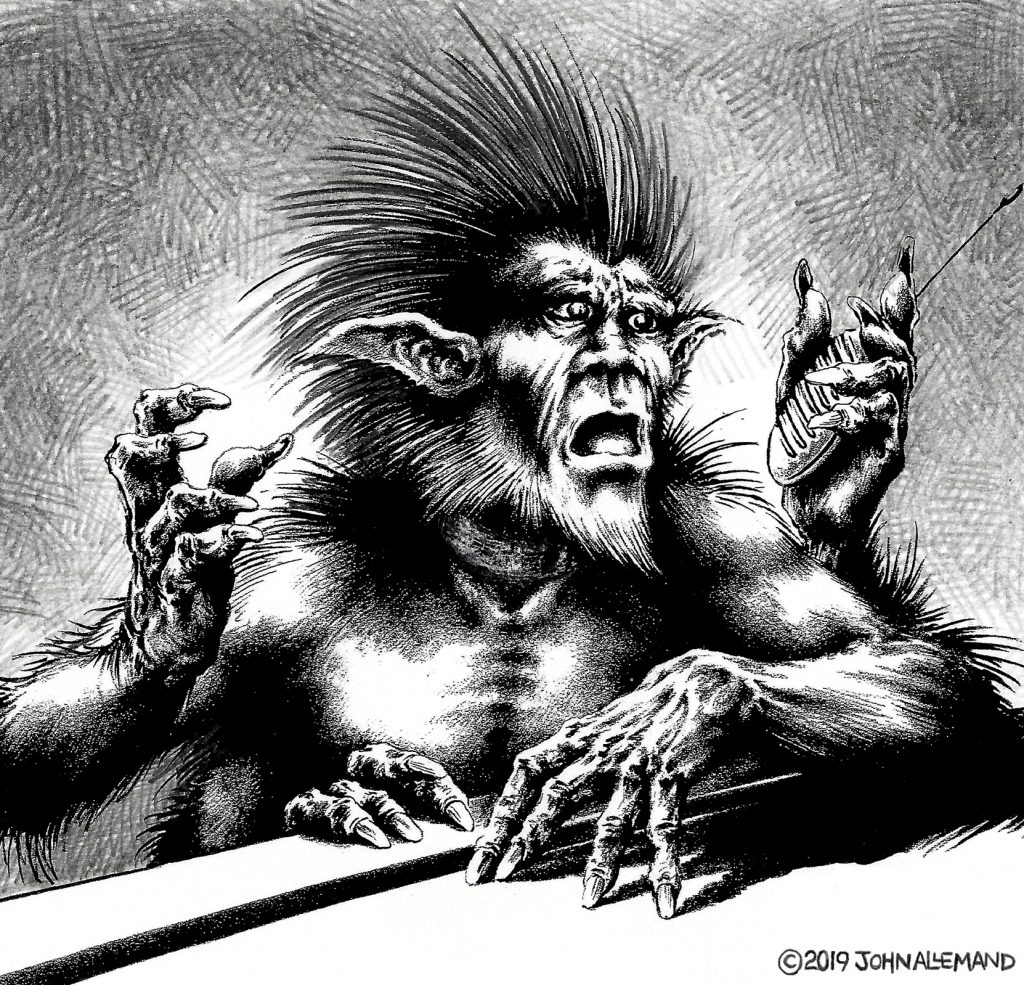 "Worse day of my life…" began the hairy stranger at the bar, "…the day I lost my HEAD!" He stared at me oddly, chuckling. His words hung in the air for a while as I wondered who the heck he was and why he was chatting me up. There was something 'off' about him that I just couldn't put my finger on, and he sounded absurd! "What?!" I asked, a little annoyed. "Yeah!" he continued, "It just tumbled off and rolled away. I couldn't find it for a YEAR!" 'How ridiculous' I thought – but then, I remembered hearing about that sort of thing happening more and more these days. "I found it conjoined with some other dude's left hand like a circus freak-show exhibit …awkward!"
I reached for my beer glass but knocked it over with the empty stump of my wrist. The stranger grinned at me and chuckled again knowingly. It seems that both my hands had quietly popped off and were crawling down the bar toward the attractive woman in the breasty, low cut blouse at the end…the one I was too shy to approach earlier. I didn't know what they planned but I could just imagine what MY brainless hands might like to do with HER. That's when I noticed the stranger's collar – bolted tightly 'round his neck. It looked positively medieval but locked his wayward head soundly to his torso. 'How clever?!' I thought.
The barkeep wiped up my spilled beer with a lovely pair of shapely, ladies arms –which did NOT match the rest of his otherwise burly, tattooed frame. He caught me staring but shrugged and nodded me in the direction of my hands as they broke into a run…..while the woman's breasts leapt out of her blouse and took off in opposite directions.
***This image and story is featured on page 38 in our latest book, "A Short Burst" which is available for sale at our Etsy shop. To see (and buy) all our books, just follow the link above to www.sallemander.com or search EEWbooks at www.etsy.com. -Marsha